Almond and Passion Fruit Loaves
Light, mild and just sweet enough, these loaves are a lovely option for dessert, morning tea or anytime you feel like a treat that doesn't overwhelm. They're super fast to make, too!
Ingredients for the loaves
200g self-raising flour
150-200g caster sugar
50g almond meal
1 tsp baking powder
1/4 tsp salt
10g lemon rind
250ml oat milk, or dairy-free milk or choice
50g vegetable oil
50g passion fruit pulp
1 tbs lemon juice
Flaked almonds, to taste
Ingredients for the drizzle
1/2 tbs passion frui pulp
1 tbs icing sugar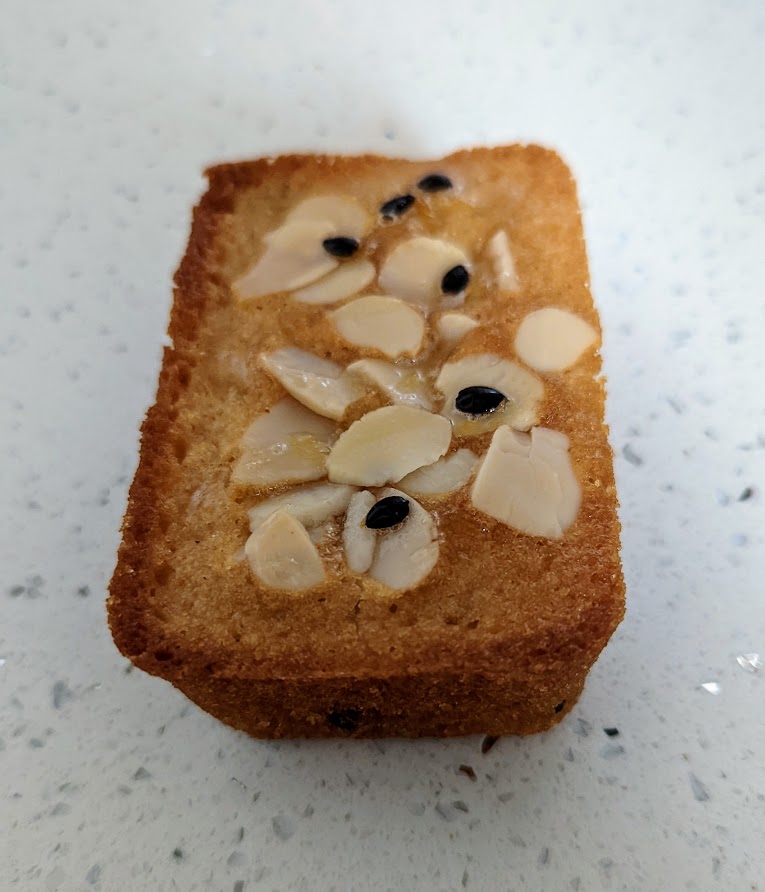 Instructions for the loaves
Preheat oven to approximately 180 degrees Celsius and grease a tray of mini loaves, or 8 individual mini loaf tins.
Combine flour, sugar, meal, powder, salt and rind in a bowl and mix until well combined.
Add milk, oil, pulp and juice and mix until just combined.
Pour into prepared loaf tins and sprinkle with almonds.
Bake for 20-25 minutes or until loaves are starting to brown and spring back when lightly pressed.
Instructions for the drizzle
Combine pulp and sugar until smooth, then drizzle over cooled loaves.
SIMILAR RECIPES