Hosting a dinner party can be so much fun, but it can also be really stressful and overwhelming. You start off with a grand plan to serve delicious food, host interesting guests and witness a toast in your honour, but end up with burnt croutons, empty seats and the sense that maybe trifle wasn't the best choice for dessert. This, compounded with the fact that you've developed a plant-based menu for your non-plant-based friends, can really make for a depressing night.
But fear not! With a plan, some helpful advice and the right expectations, you'll be a plant-based hero, and your friends will look forward to all the soirees you host in the future. So read on for a few key tips, as well as some recipes that will make your night as fabulous as you are.
Pick a theme
Choosing a theme could be as elaborate as making your guests wear certain costumes, or as simple as serving Spanish food with sangria. The music, table settings and food should complement each other, but if it's your first time hosting, focus more on creating a comfortable atmosphere and serving some killer vegan food.
Choose your guests
If you haven't hosted a dinner party before, consider inviting just a few of your closest friends to keep the pressure off. If you're feeling more confident, however, instead decide on which of your friends you think might get along in a dinner party setting.
Make some dishes in advance
Try making some of the dishes in advance to take pressure off the day. Bake your cake the day before, prep your soup veggies the morning of, and dice and marinate your tofu before you guests arrive. For desserts, especially, you can even freeze some some of the elements and defrost them the day of your dinner party. 
Select a menu
For me, my menu depends on who my guests are, what they can and can't (and won't) eat, and what their relationship to plant-based living is. Whilst a group of health-conscious vegetarians may love your raw zucchini pasta, a table full of committed meat eaters may prefer something more 'traditional.' It's also important to consider any dietary restrictions, and try to create the most interesting menu within these confines. Just because your friend can't eat gluten doesn't mean they're going to be thrilled by your lacklustre gluten-free bread rolls, so make an effort to research options they'll actually enjoy. As a vegan, I really appreciate it when non-vegans go out of their way to serve me something I can actually eat (that isn't a garden salad), and your gluten intolerant friends will no doubt feel the same way.
A note on non-vegans
As vegans, we spend a lot of time defending our choices, dealing with criticism and being the object of jokes, so think of this as your opportunity to really showcase all of the fantastic options vegans have. If you're all about clean eating, create your best raw menu, but otherwise, stick to hearty, tasty and filling vegan options that will wow your friends. 
Basic Do's and Don'ts
Do ask your guests if they have any dietary restrictions in advance
Don't try a new recipe for the first time for your dinner party. Things can, and probably will, go wrong.
Do make an effort to create something tasty for a guest who can't have what everyone else is enjoying. A gluten free bread roll with salad is not a very inspired meal, so just don't go there.
Don't get offended if a guest doesn't want to try something you've prepared. People have many reasons for why they do and don't eat particular foods, so don't make things awkward by pushing it.
Do make things in advance, to avoid added stress and to give yourself a little extra time on the night for if things go wrong.
Don't leave all of the cleaning until the end of the night. Before you start preparing your ingredients and setting the table, wash up, empty the dishwasher and move away anything non-essential. Starting with a clean, organised and neat surface will make working efficiently much easier.
Do create a playlist of easy listening tunes, or if you're going all in on your theme, music that matches it!
Don't turn down a guest's offer to bring something. Thank them for their offer and tell them what you'd like them to bring, such as wine or dessert.
Do be prepared for non-vegans to make jokes about the lack of meat. Every vegan has listened to their fair share of, 'bacon tho', but a dinner party hosted by you isn't the time to fight. Engaging in lively conversation is great, but try to let your amazing food do most of the talking.
Canapes
A canape is a great way to set the tone for the night ahead, and get all of your guests excited about the food to come. Your canapes can be lavish and extravagant if you feel so inclined, but can also be simple if you want to keep things a little more casual. There's nothing wrong with crackers and hummus, either. 






Entrees
If the canape is a taste of what's to come, the entree should be an even bigger taste! Your guests should be satisfied but still have plenty of room for the main event, so soups, mini tacos and sliders are fabulous options. Here are some of my favourites:






Mains and Sides
Your main meal should be substantial, hearty and the most impressive dish you serve. If you can't decide, create one killer meal and a bunch of sides to go with it. Why not:














Desserts
My favourite meal of the day! Don't hold back when it comes to dessert, because in my experience, anything with sugar involved is going to make people happy. Just for good measure, however, I've thrown in a couple of no-bake and healthy options, if that's more your speed.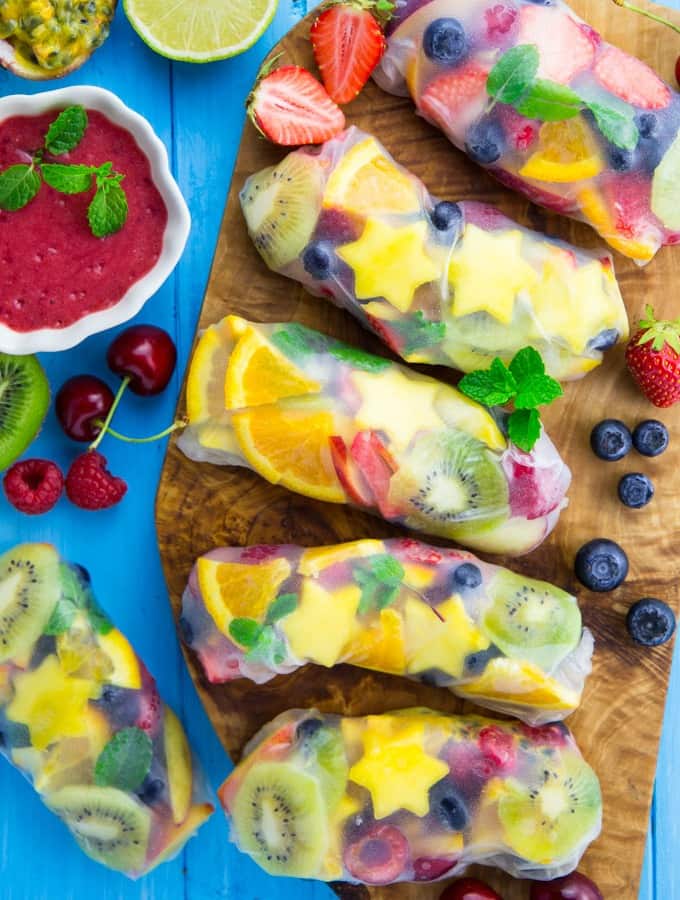 Drinks
The only limit here (aside from your imagination) is making sure your wine, cocktails and drinks are vegan. Surprisingly, many drinks contain gelatine, albumin and other animal by-products, so make sure you do your research and buy brands that are suitable. Some cocktails blends to make your party shine could be: